College & University Campus Entertainment
College & University Campuses are the home to some of the most fun and energetic programs around. Students that are adults and need stress relief, but yet still have their youth and know how to have fun more naturally. And, quite frankly, the stresses of college life deserve fun and laughter like this.
Proud Member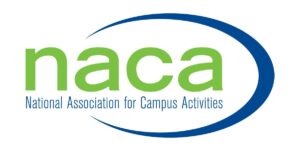 Freddie recognizes the need to keep the shows clean & respectful enough, yet accommodate for the high energy & personalities that goes along with college campuses. And that's what the Freddie Justice Comedy Hypnosis Show brings you. Utilizing props, music, sound bites & the personalities of the volunteers, Freddie creates the ultimate environment of entertainment. Freddie guides them as they spent the next hour entertaining themselves & the audience. The Volunteers are the Stars of the Show, Freddie is the hilarious facilitator.
The Freddie Justice Comedy Hypnosis Show is perfect for
your next campus event including:
Campus Activities & Entertainment
Up All Night Parties
Housing Events
Celebrations
Freshman or Senior Breakfasts
Student Orientation Events
Club Banquets
Fraternity & Sorority Events
Greek Week Events
Student Leadership Programs
Fundraiser Programs
Festivals
"Power of the Mind" Assembly Presentation
---
FREDDIE IS EASY TO WORK WITH
These days too many entertainers are premadonna's. But not Freddie. He prides himself on his easy, laid back personality to work WITH you in a team approach towards the success of your event.
NO ONE SHOW IS THE SAME
This is true for most hypnotists in a way, but Freddie likes to mix it up. He likes to keep himself on his toes and wants to mix different skits up, to keep him and the show fresh.  Especially when returning to the same Campus.
TRAINING MAKES THE DIFFERENCE
Besides his initial certification in hypnosis, Freddie is a ever-learning student of hypnosis. He has attended additional training with a different instructor and continues to mentor under him. Plus he actively networks and trains together with hypnotists from around the world.  Additionally he has trained at the Comedy Sportz Improv and is an active member in the Comedy Sportz Rec League. He is also trained in Mentalism, Stand Up Comedy and Dynamic Speaking.
PRODUCTION VALUE
Depending on the situation & setup of your stage & performance area, Freddie is ready to boost the attendee experience. We will work with your sound, light & video effects crew to determine what is available and what is not. Freddie will suggest the options he has available to boost the student experience.  And, unless it requires extra equipment on Freddie's part, there is likely little to no cost for this great option.
---
Contact Freddie at 763.325.HAHA (4242) today or click the link above to Book
Freddie for your next event, you won't be disappointed!
EXTREMELY ENTERTAINING...
Everyone thought Freddie was great and that the show was extremely entertaining!  Freddie is very professional and great at what he does!
~Amber Nosal, Computer Integration Technologies
HIRE HIM, HE'S HILARIOUS..
We brought Freddie out to our fair and people LOVED him! He was accommodating, funny and professional.  Hire him, he's hilarious!
-Jenni Axelson, Sherburn Co Fair
VERY WELL RECEIVED...
We've hired Freddie multiple years in a row. He is always very well received! The kids love his show!!
~Lyla Larson, Baldwin-Woodville High School
LOVE FREDDIE JUSTICE...
AMAZING! People talked about what a great guy he was and an amazing talent. Can't believe the stuff that he did! One person said they laughed so hard, they were crying. Seriously, how does he do that?  Love Freddie Justice!
~Bobbi Jo Valiant, Meeker Co Fair
FREDDIE MAKES PEOPLE LAUGH...
We've hired Freddie twice now for our holiday events. We enjoyed the 1st show so much we had to hire him again!  Freddie makes people laugh and ensures they will have a great time. Nothing but positive feedback with both shows.
~Suzy Visger, Oakdale OBGYN Holiday
ENTIRE SHOW WAS OUTSTANDING...
If someone asked me about Freddie Justice, I would tell them they will have a great time, be prepared to laugh your  a** off.  Our guests thought the entire thing was outstanding!
~Brian Starkovich, Lexington Mfg Holiday party
EVERYONE ABSOLUTELY LOVED FREDDIE...
Everyone ABSOLUTELY LOVED Freddie! That was the only thing people have been talking about when we got back to work Monday and Tuesday.  I was nervous because it was a packer playoff game during the show and we had to turn the game off, but Freddie got the crowd into it right away. I think everyone forgot they were even playing.
~Kaitlin Hanson United AG Cooperative
HOW DOES HE DO THAT??!!?!
Very entertaining, wow, how does he do that??!!?! I was nervous about hiring a hypnotist. We have never done anything like this and wanted to try something new. It was great! Freddie was great!
~Angie Stoskopf, CPI Card Group